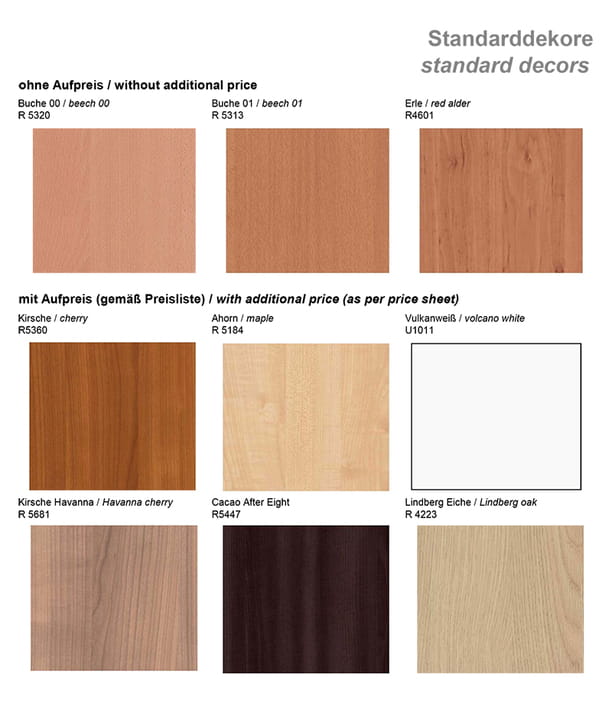 Credenza con 2 cassetti superiori e due ante. La credenza offre molto spazio per alloggiare piccoli e grandi oggetti. Ante e cassetti sono facilmente apribili grazie alle maniglie ergonomiche da 128 mm. <span title="Integrated drilled soft-closes reduce the noise level when closing the doors. ">La chiusura con sistema servo-assistito permette di ridurre notevolmente il livello di rumorosità.
Caratteristiche Tecniche
Informazioni sui prezzi
I prezzi dei prodotti sono calcolati individualmente. Si possono trovare sempre soluzioni personalizzate.
Ottieni ulteriori informazioni
---